The historian elizabeth kostova ending relationship
Elizabeth Kostova - Wikiquote
It took Elizabeth Kostova 10 years to write her first novel, The Historian, but it was a father-daughter relationship story, a wonderful tale of history and of your own life you begin, you always end up somehow at yourself. To you, perceptive reader, I bequeath my vlozodkaz.info one night, exploring her father's library, a young woman finds an ancient book and a cache Read More. The Historian is the debut novel of American author Elizabeth Kostova. The plot blends The evils brought about by religious conflict are a particular theme, and the novel explores the relationship between the Christian West and the .. There is swelling orchestral music at the beginning and end of each chapter.
I thought maybe in six months someone would write back and say, 'Sorry, but this is such a strange book we don't know how we would market it but good luck in sending it somewhere else'. It was a preemptive offer: Kostova had 45 minutes to accept it or it would be taken off the table. Her agent told her that while such an offer might not come again, if the book had received that much attention that quickly she could probably get more.
He said, 'You need to do whatever is right for your book because you poured so much time and love into it for 10 years'. She came back within half an hour of the phone call and told her agent: The bidding was fierce, her editor at Little, Brown, told the Associated Press. The Historian starts with the unnamed narrator, the year-old daughter of a US diplomat based in Amsterdam, pulling the Kama Sutra and another relic of a book from the top shelf of her father's library.
When she questions him about a strange message inside the book he starts to reveal the story of his quest to hunt down the remains of Vlad The Impaler - the historical character who inspired Bram Stoker's Dracula.
Her father recounts the tale of how he was seduced into the Dracula obsession by his mentor at university. And so it goes on: It is dedicated to her father, an academic who started to tell her versions of the Dracula stories when he and the family moved to Slovenia on placement.
Seven days before she arrived, mass demonstrations and a politburo coup toppled dictator Todor Zhivkov, as the velvet revolution came to one of the Soviet Union's most loyal satellites. She met her future husband, Georgi, a Bulgarian computer scientist who now works at the University of Michigan. So some of this is also the story of her movement out of books and into the world. Softly spoken and utterly engaging, the year-old writer is unapologetically bookish in her interests.
Her ascent to the bestseller lists was an accident she regards as both a blessing and a curse. Throughout the time she was writing it she was also working, most recently studying and teaching fiction-writing at the University of Michigan in Ann Arbor. Each day she would plan how much time she could devote to the book next day. Almost as if I was reading it myself.
I knew it was a strange combination of elements and not easily categorisable. Both defensive and generous about the comparison, she does not dismiss it out of hand: We are aware of the world as a small and fragile place.
I also think this is an age of great anxiety. Many died from starvation or lack of medical treatment. They might not have shoes in the freezing cold temperatures.
I had to stop and think because conditions were so similar to the Holocaust. The author says that in there were an estimated camps that were active. So this book is hard to read because this is part of the story. I really loved the writing and I loved all of the character's. It kept me fully engaged throughout the whole novel. Elizabeth Kostova's three books are all Brilliant and completely different from each other.
They were inseparable as children as they lived out in a rural area. They used to take a huge atlas from the bookshelves and had a game that they played together earning them points. Jack's favorite Country was Bulgaria. Alexandra's favorite Country was Yugoslavia. When Jack and Alexandra got into their teen's they moved to the city and Jack used to be rebellious. One weekend Jack and Alexandra go for a hike up into the Mountain's with their parents. Jack did not want to go on the hike.
Alexandra got tired of his grumbling and said something like "Why don't you get lost. Jack says to Alexandra "Okay.
Alexandra feels enormous guilt and doesn't want to tell her parent's their last conversation because she doesn't want to make her parent's feel worse than they already do. Perhaps Alexandra picks Bulgaria to go and teach English when she is twenty-six years old, because it was Jack's favorite Country.
She is a very caring person and the taxi she takes from the airport confuses where she is staying. Instead of going to a hostel she ends up getting dropped off at The Hotel Forest. Alexandra sees three people come out of the doors at The Hotel Forest. A white haired old man named Milen Radev is sitting in a wheel chair. Pushing the wheelchair is Neven an older man than herself, and Vera who is old and is gripping her son Neven. Because there is not a ramp for the wheel chair these three catch Alexandra's attention.
Bigger than Dan Brown
The tall man named Neven helps his mother, Vera and Milen Radev down the stairs. Alexandra offers to help them because she is a kind person.
She scoops up some of their bags and hands them to the three as they get into a taxi. Neven happens to mention that they are going to the Velin monastery. When Alexandra gets into her own cab she discovers that she has one of their bags. She tells the taxi driver named Bobby that she opened the bag and opened an ornate urn and found human ashes.
So she asks Bobby if he will bring he will drive her back to The Forest Hotel, because she thinks that at this point, the three have discovered they are missing the ashes. Bobby goes into the Forest Hotel and asks about the three travelers and he is told they were not guest's they met with a journalist. Then Alexandra thinks that the police can handle it and Bobby says that the police are not always helpful.
They do go to the police and that is when the trouble starts to follow them. This is a fantastic book that I highly recommend to both genders. It kept me captivated from page one to the very end. I read it in two sittings because I was looking forward to the story. It is a little depressing when the book shifts to the communist labor camps. I had a hard time reading it myself and was uncomfortable with the inhumane treatment.
I guess you could look at it like it is part of history and the character's are completely fictional. It doesn't relate to any one person that she is writing about. I think the book is to pay tribute to all of the people that were sent there. Elizabeth Kostova wrote an excellent book with much beauty as well. Overall It is a favorite for me for Thank you to Net Galley, Elizabeth Kostova and Ballantine Books for providing me with my digital copy in exchange for a fair and honest review.
While it is an OK story line too much time was spent on Stoyan Lazarov's time spent in the interment camps. Too much slight variation on the same theme. Also, how many dead end rabbit holes do we go down in search of the family to return the urn Alexandra 'mistakenly' picked up at the hotel, along with her baggage??
I was to the point of one more dead end path and I'm deleting the galley. At least 80 pgs. I am a very fast reader, but even so, it took me 5 days of reading to finish this book, not because it is huge it is only pagesbut because there is SO much to take in, discover and learn.
While fiction, the book does an excellent job of sharing the many facets if Bulgaria as a country ruled by the Turks, then by a King, and then taken over by Communism, and fighting to find it's way back to a time of light and lack of fear. Kostova's writing is hypnotic- you get LOST in the descriptions, savoring the small moments, so that time seems to fly, and you realize you will not be finishing the book quickly. But by taking the reading slowly, you get to experience it ALL- the history, the characters, the secrets, the country, and you come away with a book that stays with you long after it has ended.
This is one to read on the veranda with coffee long into the morning, as the Spring air reminds you of our own history! I requested this book because I thoroughly enjoyed a previous novel The Historian written by this author--Elizabeth Kostova.
Bookslut | The Historian by Elizabeth Kostova
Kostova writes with a brilliant artistry. Her words are poetic and well thought out. She paints vivid scenes with her descriptive phrases. This book, however, was slow going. I made it all the way to Chapter 24 and nothing so far as I could tell happened. She easily could have cut this book in half and the story would not have suffered.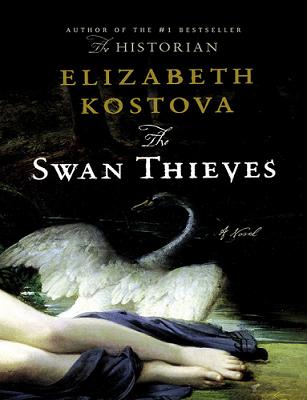 It was painful to read about the two main characters and how they drove from place to place looking for an elusive family in order to return an urn filled with cremated remains. As they drove from place to place and city to city, the fact that they were always a step or two behind got old. I have never been to Bulgaria and the book did nothing to entice me to travel there. Next time out, maybe Kostova will concentrate more on the story instead of the unimportant details that slowed down the progress.
She becomes involved in a hunt for the owner of a wooden box which she discovers contains ashes. Bulgaria is a country dear to Kosovo's heart and she makes a great deal of references to the beauty and past history of the country.
The book goes on for a great length and I wonder if it would have kept my interest if I had more of an understanding of where Kosovo was coming from which I finally realized at the end of the book in the Author's Note. Leanne M, Librarian Alexandra Boyd arrives in Bulgaria to teach and while helping an elderly couple into a taxi, she later realizes she has one of their bags.
Determined to return the bag to its rightful owner she sets out on a journey of unexpected mystery, danger, history, and healing.
Okay, it isn't fantasy or sci-fi but the elements I love in those stories are here. Adventure, new horizons, philosophies, some things to learn and think about. Those are all present in this book. I am sad that it has ended and think I may have to read it again sometime with Audible version. The text-to-speech was great but with this taking place in Bulgaria, I needed someone to pronounce words better than the British female robot.
Which usually works quite well for me, but there were some names that when I was reading with my eyes too, I could see they were not pronounced anywhere NEAR right.
The main character is well developed, the secondaries not as deeply but the story wasn't about them so that was okay by me. With the person so developed and the world so real I felt I was watching a movie.
In fact, this would make a marvelous movie, there is just so much depth here! The time of the book moves back and forth from about WWII and now. The political themes presented seem very poignant, and apropos warnings to our current system and how delicate it is. But my favorite part of the book, though the saddest, was how music played a part in the day to day survival of the musician.
I don't want to expound on this as it would be a spoiler. Needless to say, it gave me the unavoidable courage to face the cold of my studio and play the piano for as long as my fingers could move, and then left me with a fire to get back in there as soon and as often as I can as Spring brings warmer weather.
Oh, how I wish there were a book two. I don't know how it could be done as none of the situations or people remain in the right places for that. But I did want to see what happens now that the main character has made friends with the musician's son.
What could they give each other? Will they become more than friends? And what about the taxi driver? Is there happiness in his future? What a cool guy he was! Like I said, I am left wanting more and that may have to happen by re-reading with audio. By the way, I was given this version for review by NetGalley dot com. Please, if you get the chance to read this, do. I hope you love it as I did. Set in 's London.
When country girl Anna's mother died, her father sends her to the city to live with her well-to-do aunt and uncle to be introduced to a prospective husband. Although she receives an engagement offer from an up and coming lawyer, her heart has fallen in love with a poor silk weaver. Many historical locations and people are involved in the story, I could imagine the sights and smells as Anna was experiencing them. Good story and I would recommend this book. The most common criticism's I've read are that they develop too slowly with not enough action.
For me, they do develop slowly but, in this case, that's a positive thing. I sometimes can be an inpatient reader. It's not that I need all action. For the most part though, I don't do well with books that describe the side of a mountain for ten pages. I'm looking at you, Lord of the Flies. However, give me a book where the character development and descriptions are deep and rich and I will gladly read a book with what one might call a slower building plot.
For if I can get attached to the characters, I will stick with them till the end. She again masterfully blends history and fiction, with characters who will be on my mind for a long time.
You can also find my review on my Pinterest book board and my goodreads page which are linked in my profile. Elizabeth Kostova, author of The Historian, is an interesting case.
The Historian, set in Romania and Bulgaria, tells the story of you guessed it! On the other, she defies expectation: Armed with only a name — Stoyan Lazarov — and having befriended a taxi driver named Bobby, she travels across Bulgaria to find the family of the dead man, and finds herself coming alive under the influence of this intoxicating country.
But Kostova focuses so much of her energy on Bulgaria that she forgets the inner topography of her protagonist. And this blandness combined with zealous detail becomes even more of a problem whenever Alexandra sets foot in a house, leading to copious passages like the following: A wooden chest sat against one wall and a striped woolen rug lay on the floor.
A very small staircase disappeared up into the second story. Even with these simple furnishings, the hall seemed crowded.
The walls were covered with oil paintings — trees and windows, houses, but especially faces, in dense confusion from floor to ceiling. Where Kostova succeeds in balancing her setting and characters is in her exploration of sorrow on both the personal and the national level.